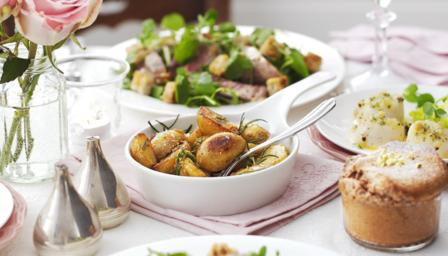 I've just found this sinful but heavenly Valentine's Day menu on the bbc.co.uk food website. It's been compiled using recipes by James Martin, a regular 'celebrity' chef who broadcasts across the BBC network.
His romantic recipes strike the right balance between simple flavours and extra special touches. Each dish is easy to prepare, quick to cook, and light enough to leave room for dessert.
The link for the this easy Valentine's Day menu can be found on the BBC's Food website here along with other Valentines Day options.
Not that Mr T